Developer(s)
Rockstar San Diego
Rockstar North
Publisher(s)
Rockstar Games
Release Date
North America: August 10, 2010
Europe: August 10, 2010
Platform(s)

ps3

PS3


xbox360

Xbox 360
Engine(s)
RAGE
Euphoria
Price
$9.99\£7.99 (PlayStation Network)
800 Microsoft Points (Xbox LIVE)
Mode(s)
Multiplayer
Genre(s)
Sandbox, Third-person shooter, action-adventure
Rating(s)
BBFC: rated 18

ESRB: rated "Mature"

OFLC: rated "MA15+ Restricted"

The Legends and Killers Pack is a piece of downloadable content for Red Dead Redemption. It was released on August 10, 2010.
Content
The pack includes :
Reception
Legends and Killers was met with mixed to fair reception. The PS3 holds 64/100 based on 4 reviews [1] while the Xbox 360 version holds 61/100.[2]
Eurogamer gave the DLC a 6/10, stating "An expensive indulgence, Legends and Killers undoubtedly improves the multiplayer in terms of variety, but that's just not enough to make it essential." The Itailan version of the website awarded the DLC with the same score, stating "This DLC is a little too small, compared to other additional contents from Rockstar. Forget the huge DLC for GTA: this time we have few maps, few characters from the previous Red Dead and one single new weapon. It's not enough for a 10 Euro purchase, unless you are addicted to the multiplayer of RDR."
Gallery
Video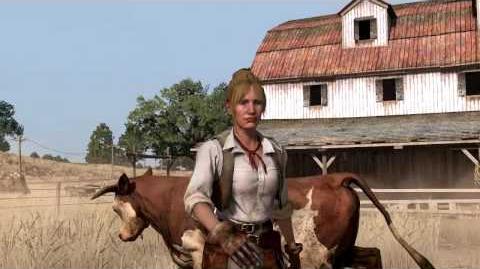 References
Related Content
Related Content for Legends and Killers

Wiki Content
External Content
The links above will perform a search for the content that matches this page's name.