More than a Fistful is a gameplay achievement/trophy in Red Dead Redemption.
Description
Earn $10,000 in Single Player.
Acquisition
The achievement requires the player to earn $10,000. This amount is cumulative; any money earned, lost, spent, or otherwise counts towards this achievement.
These are some ways to earn some money;
Tips
By hunting Bears in the Tall Trees area of West Elizabeth, the player can earn $1000's of dollars within half an hour by collecting the Grizzly Furs, Grizzly Meat, and any other items received while hunting in the area, then selling them in Escalera for a hefty profit.
The Stranger side-mission "Poppycock" greatly helps to achieve this achievement/trophy, as you gain $1000 instantly, and if you take it back you add another $1000 to the total you have earned.
Trivia
The name of the achievement is likely a reference to the 1964 classic western film A Fistful of Dollars.
You do not need to acquire the whole $10,000 at once to get the achievement/trophy. The total amount of money you earn stays in the game memory, even if you spend some of your money.
Video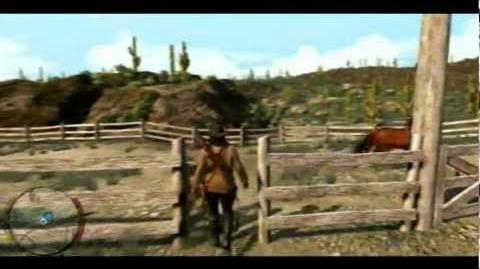 Community content is available under
CC-BY-SA
unless otherwise noted.