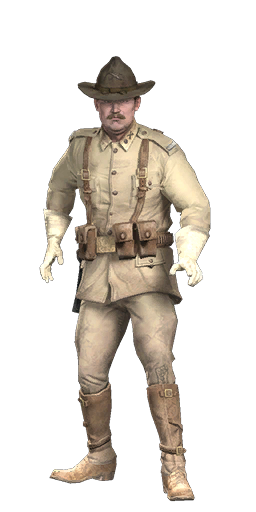 AA 1911 is a Red Dead Redemption posse.
About the posse
we help people level up and will help with other things like challenges,get titles and so on. we are a friendly free roam clan so that way you don't have to worry about geting killed by someone while doing a gang hideout.
Joining the posse
message me on XBOX live my gamertag is AA 1911
must be American Army at all time when playing with me. must be farly good at the game speak English I will not have two of the same character's unless my clan get's big be nice to other clan member's try to have some sort of millitary title (e.x. scout,patriot etc.) at least twelve and over
DON'T BE ANOYING!!!

Members
no other member's so far
Leaders
Im the leader
there is no second leader yet.
Other members
no other members so far. you could be the first
External links
Community content is available under
CC-BY-SA
unless otherwise noted.