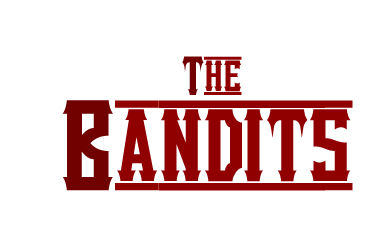 Bandit Gang (PSN) is a Red Dead Redemption posse.
About the posse
We are Bandit_Gang.. and we love lvling up and hang out.. and if u want 2 join us add us.. add Bandit_Gang_Kila or Bandit_Gang_Malo and we are a PSN clan..
Joining the posse
if u want 2 join the Bandit_Gang.. u have 2 pass some test and then if u r good we will let u join us.. and 1 thing we want ppl that will join us and not betrade us.. and we hate clan hopers..And if u are a good player that can 360 u shud hit us up on psn so we can recruit u n get u started
Members
Leaders
President.. Bandit_Gang_Kila
Vice President aka VP..Bandit_Gang_Dawg
Sergeant at arms 1..Bandit_Gang_Malo
Sergeant at arms 2..Bandit_Gang_Hawk
Sergeant at arms 3..Bandit_Gang_JoKr
Other members
Member 1.. Bandit_Gang_MEX
Member 2.. Bandit_Gang_Thug
Member 3.. Bandit_Gang_Hood
Member 4..Bandit_Gang_Chik
Member 5..Bandit_Gang_zone
Memeber 6..Bandit_Gang_Evil
Member 7..Bandit_Gang_Star
Memeber 8..Bandit_Gang_WAR
Member 9..Bandit_Gang_HDK
Memeber 10..Bandit_Gang_Bolt
Member 11..Bandit_Gang_Eli
Member 12..Bandit_Gang_Rain
ALLIES..
PsychoPathic Riders AKa PR
MostWanted