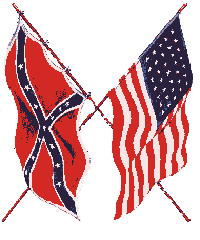 Confederate Pride is a Red Dead Redemption posse.
About the Posse
A posse for rebel pride on rdr. we have this on xbox and psn send a request to MOONSHINE319 on Xbox and NCBoy940 on PSN. if you kill MOONSHINE Or NCBoy You will be kicked and banned for a week 2nd time 1 month 3rd time 5 months 4th time 6 months and 5th time you will be kicked for 1 year or forever depending on our choice. the only rule other than that is dont start shit you cant back up and no big drama. THIS IS OT A HATE GROUP. If you want to hate you can but this whole thing is not a thing against Black People so do not take the name the wrong way.
Joining the posse
Must be atleast at level 4 before joining. Not a Yankee or someone who will go on and start crap calling us poor white trash.
Members
NCBoy940 MOONSHINE319 BUCKHUNTER940 Gun Slinger_b5
Leaders
Leader 1 NCBoy940 PSN
Leader 2 MOONSHINE319 XBox
Other members
Member 1 VP PSN SMBEAST58
Member 2 VP XBOX Gunslinger_b5
Community content is available under
CC-BY-SA
unless otherwise noted.