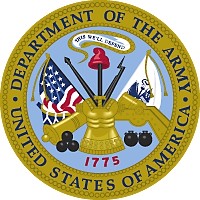 The American Army is a PlayStation 3 Red Dead Redemption posse.
About the posse
Attention, faggot! We are the few and the proud, American Army. We are the law! Stopping any criminal, any harm, or disturbance that we find is even subtle to shake the liberty which lies within our country. And I say to YOU, my friend, are willing to build up a posse to eliminate our forces, I dare you. Step foot into our land and be prepared to get a bullet to your head and have your brain, your oh-so small brain, drip out of your head faster than the train you rode in on. You're gonna be bleeding so much you'll make the Mississippi look like a puddle!
Joining the army
First and foremost! You must be in proper military uniform. Second, we don't accept anything lower than a horse, so no mules, maggot! If you'd like to bring sweet justice to the land, then I suggest you put "TizzYcho" as an addition to your list of PSN friends.
Our Mission
Now, I said it once, and I'll say it again. Jus' next time open your ears, maggot!
Killing bounties
Clearing hideouts
Eliminating persons who wish to disturb American wildlife (ex. killing bears)
Eliminating other posses that is not apart of the Army. Every enemy is a threat.
Members
Leaders
General: TizzYcho
Colonel: Chrone-
Other members
External links
Community content is available under
CC-BY-SA
unless otherwise noted.