Interviews
Wiki member Spawny0908 conducted interviews with three of the principal voice actors for Red Dead Redemption - check them out in the slider below. Unfortunately, Spawny passed away in 2012. Tributes to her can be found in this blog post. An award known as The Spawny Award is also dedicated to her.
News
It's been almost two and a half years since I first joined this wiki, time really flies and with it comes life. I didn't start editing here because I felt forced to do it, no, I always contrivbuted when and if I felt like it. Contributing can at times feel very unappreciated and pointless at times.…
"The many miles we walked
The many things we learned
The building of a shrine
Only just to burn
May the wind be at your back
Good fortune touch your hand
May the cards lay out a straight
All from your command
That's the way it is
That's the way it is"
While it may not come as a huge surprise to anyone, it is…
See more >
More news...
Affiliated Wikis

Third Person
Open World Games

Rockstar Games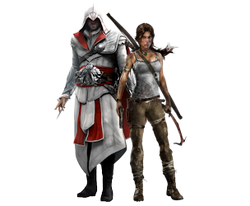 Community content is available under
CC-BY-SA
unless otherwise noted.