Rockstar Advanced Game Engine (RAGE), is a game engine created by a small team called the "RAGE Technology Group" at the video game developer Rockstar San Diego with contributions by Rockstar North. Rockstar developed the engine to facilitate game development on the PC, PlayStation 3, Wii, and Xbox 360 consoles. RAGE evolved from the Angel Game Engine developed by Rockstar San Diego for use in the sixth generation console era versions of the Midnight Club series and other Rockstar San Diego games.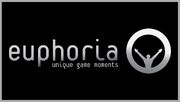 Rockstar has integrated a few third party middleware components into RAGE like the proprietary Euphoria character animation engine and the open source Bullet physics engine.
Prior to RAGE, Rockstar mostly used Criterion Games' RenderWare engine to develop various game titles, including the PlayStation 2, Xbox, and PC installments of the Grand Theft Auto franchise. The PSP versions and later ports of the Grand Theft Auto 'Stories' games however were built on RAGE. Development of RAGE was a reaction to the acquisition of Criterion by video game conglomerate Electronic Arts. Rockstar chose not to license the RenderWare engine due to concern over the information gathering clause in EA's license agreement.
Games
References
Community content is available under
CC-BY-SA
unless otherwise noted.