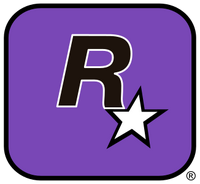 Rockstar San Diego is an American game developer based in Carlsbad, California. Originally an independent studio formed by Colombian artist Diego Angel in 1984 under the name Angel Studio, the studio was eventually acquired by British publisher Rockstar Games in 2002.
Rockstar San Diego is most notable for its development of the Red Dead series, having acquired the rights for the originally Capcom-funded Red Dead Revolver in 2003; the game was released the following year to moderately favorable reviews.
The studio received universal praise following the release of the second installment in the series, Red Dead Redemption, in 2010. Co-developed with fellow subsidiary Rockstar North, Redemption received multiple end-year awards for its story, setting, gameplay, world design, and visuals; its success led to the development of several DLCs, including Undead Nightmare, which also received critical acclaim.
The studio is currently developing Red Dead Redemption 2, a prequel to the events of the original Redemption.
San Diego are also known for the development of other Rockstar Games-published products like the Midnight Club racing series, the Smuggler's Run series, and Rockstar's Table Tennis.
In addition to their primary game franchises, San Diego also served as a support developer to several other Rockstar-related projects, including Max Payne 3, L.A. Noire and Grand Theft Auto V.
Games developed in the Red Dead series
Community content is available under
CC-BY-SA
unless otherwise noted.