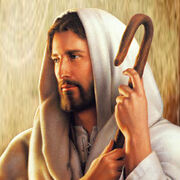 Ni Hao, I am AJ1776.
First of all, I am a Christian. I Love and Worship my God and His Son because of all the wonderful things he has given me. I believe that He is the one and only God, the Creator of the Universe, the One that was sent to earth to be crucxified, and that He will return to Judge the Living and the Dead.
Second of all, I am an American. I am passoinate about the United States of America. I am fascinated by its history and politics throughout time.
Third of all, I am a serious fan of Red Dead Redemption (That's why i'm here right?). I first saw it when I went to my buddie's house. I immeadiatly fell in love with it. Ever since it has been my favorite game. I even love it more than Grand Theft Auto 5 and the Assassins Creeds.
I also am a dedicated editor to this wiki and I hope to achieve a promotion sooner or later. I also will write and have written some RED DEAD stories. It's a great way to put my imagination into Red Dead, and share it with others.
Thank you and see ya' around!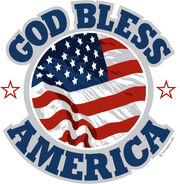 =
Stories
reddead.wikia.com/wiki/User_blog:AJ1776/AJ1776%27s_alternate_RDR_story:_An_Outlaw_to_the_end
http://reddead.wikia.com/wiki/User_blog:AJ1776/AJ1776%27s_New_Story:_Dutch%27s_Empire%3F
http://reddead.wikia.com/wiki/User_blog:AJ1776/MY_SHORT_STORY:_THE_BUSTLE_OF_CAMP
You can find them alternately on my blog. I hope to be posting more.
My Favorite Pages
John Marston - An insightful page on an awesome protagonist.
My Buddies
Sam
Riley
llan
Spawny (May God rest her Soul)
Jared
Qster (Queyh)
Mitch
Hobbes
Irish Gentleman
Multiplayer finding
Find me on PSN as the name AML144. Add me as a friend!
Gallery
Community content is available under
CC-BY-SA
unless otherwise noted.