This is just a LITTLE about me.
Hey this is
Blackout627 (yeah that's right, i'm using italics! lol)
livin on da east side of the U.S of A! By the way I got my name from MW2. Blackout is a challenge in multiplayer....627 is the name of Price when he is in the Gulag. Now you know something about me. Congratu-fuckin-lations! Hey by the way if you like the military and the movie "Black Hawk Down" then watch that video. IT'S EPIC. This guy is Sandman off of "Call of Duty: Modern Warfare 3. :)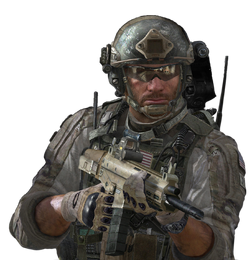 By the way ANY intel not mentioned or discovered or things you want me to check out for you (can't involve multiplayer) on my favorite pages(places).
My Favorite Pages
Just like the title says...These are my favorties (I don't feel like linking, just go to the pages people :)
Tumbleweed-Trying to get intel over area lately. High Importance.
Tesoro Azul-Trying to figure out why it is named "Blue Treasure"
Tall Trees-Multiple reasons (werewolf ,glitches, other creatures)
thumb|left|300px|This was a good and bad day all at the same time.
Community content is available under
CC-BY-SA
unless otherwise noted.