About Me
Howdy there folk!
'My name is Aaron Russell and i love R.D.R and play on it alot. Im 3rd legendry. My XBOX Live' gamer tag is Coppyright 2011 (with two P's) I also play on CoD and sims 3. My posse is Buck Hunters feel free to join as we don't have many members.
♠ ♣ ♦ ♥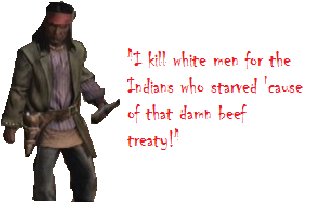 █║▌│█│║▌║││█║▌║▌║ Verified Official by Coppyright HD
©Profile Original & Official®

Community content is available under
CC-BY-SA
unless otherwise noted.