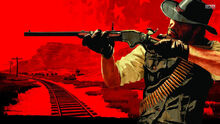 Hello everyone! My real name is Sam Fieldman, I just go by Jason because it's my middle name, and I just prefer to be called Jason. I am an absolute Red Dead addict, I've beat the game 2 or 3 times just for fun. I was born in Houston, Texas, but my dad is from Canada, so recently we moved back to Saint John (A large town in New Brunswick). I'm 17 years old and I'm in the 11th grade. So that's pretty much me, and there's not really much to know about me.
My favourite Games
Grand Theft Auto V
Red Dead Redemption
Call of Duty: Advanced Warfare
Grand Theft Auto IV
Battle Field 3
Black ops II
Community content is available under
CC-BY-SA
unless otherwise noted.