"
Ah yes, he's an American. Funny guy, he is! Or..was that Canada..nope, that was definitely Canada. This guy--NOT funny.
"
About Me
I've been an unnamed Wikia contributer to many Wikia pages for just over two years. I began editing this Wiki in March of 2011, making this my one-year anniversary as an editor. Only recently did I decide to register for an account, or I'd probably have well over 3,000 edits. I hold the Lucky Edit badge for this site's 152,000th edit.
I've always found Rockstar games to be very interesting in their plot devices, Red Dead Redemption is easily one of my favorites but I have been a Rockstar fan for some time and I play many other games made by them. Other favourites include Red Dead Revolver, and the entire GTA series. I'm also an avid Bethesda gamer, mainly Fallout 3 and Fallout: New Vegas.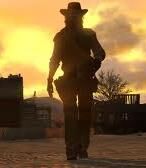 My Favourite Pages
Rockstar Game Favourites
GTA IV - Mexican Gangster, Lvl 5, Explosive Sniper
Red Dead Redemption - Kyle McGinty, Level 45 Legend 5, Gold Double-Action Revolver
GTA San Andreas
GTA 3
Red Dead Revolver
Personal Details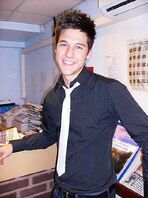 I'm a 19 year old Scottish/Irish small engine mechanic, part-time bartender, student, and amateur artist living in a small town in Ontario. I spend my free time playing Rockstar games, Call of Duty, Battlefield, World of Warcraft or editing Wikia pages. I'm also an avid outdoorsman. I create websites profesi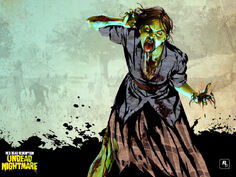 onally, moderate a few on-and-off forums, and host my very own radio show with just over 3,000 regular listeners.
My Friends
Leah - Hobbes - Jack - Sam - Queyh
Afterword
Alright, enough of the humerous fun-loving profile. Here's a serious notification. I was around for the issues with LyHungViet on this wikia, in late 2011 to early 2012. I will publically state now that I do not want to hear or speak about him or any of the problems that the general public have incurred or been involved with, with him. It does not concern me as I was not a member when it happened, despite witnessing it. I only know one side of the story; the one the admins have given me, and what I have deduced from page histories and talk archives. I do know that he was responsible for the misunderstood 3-day block of one of my close friends. For the aforementioned reason, I am discriminately biased in my standing of the issue. Ly, if you do read this, I would be very interested in hearing your side of the story to compliment my current natural bias.
"...Since when do snipers have wings?!" ♠ Gamer.Matt 06:13, March 29, 2012 (UTC)
Community content is available under
CC-BY-SA
unless otherwise noted.