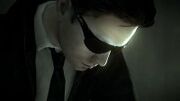 "After I killed him, I dropped the gun in the Thames, wiped the residue off me hands in the bathroom of a Burger King, and walked home to await instructions. Shortly thereafter the instructions came through. Get the fuck out of London yous dumb fucks. Get to Bruges. I didn't even know where Bruges fucking was. It's in Belgium."
Ray, In Bruges.
"I'll make him an offer he can't refuse." Vito Corelone, The Godfather.
"I may be dumb, but I know what love is." Forrest Gump, Forrest Gump.
"I don't need this shit, I am reality." Sgt Barnes, Platoon.
"So say goodnight to the bad guy! Cos this is the best bad guy you're ever gonna see, I tell you." Tony Montana, Scarface.
"What we've got here is failure to communicate."
Captain, Cool Hand Luke.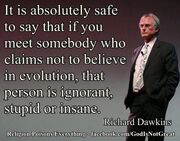 "You talkin' to me?" Travis Bickle, Taxi Driver.
Name's Lewis. Lewis Marshall. I love any video game, except for the Fallout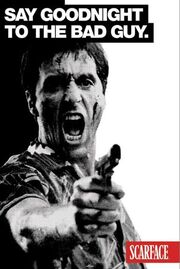 series. Red Dead Redemption is one of my favourite games because it has such a beautiful world, and I love to write little stories on just about everything. Red Dead has given me some great ideas on what to write on the Wild West and I just love the atmosphere in-game. I love playing poker in it, and I have a rather small posse called the Optimists, since my gamertag is GamesOptimist, and we mainly play free roam and poker. Our hangout is around Blackwater. Don't expect us to allow cheaters or any other kind of hacker.
I advise everyone to also go and see Warrior, or if your reading this late, buy it or rent it on DVD. Its amazing. Peace.
Red Dead Redemption: List of favourite things
Wiki Friends
User:Would Never Think! "Harriet"
User:SUV-Riderz "Mitch"
User:Anvil Sykes "Anvil Sykes" XD
User:Legalize.it "Leah"
User:First Tiger Hobbes "Liam"
User:MattEllis7 "Matt"
Everyone else :DD
Community content is available under
CC-BY-SA
unless otherwise noted.