Double XP Weekend/Undead Nightmare Collection
Excuse the lateness, I have just signed up today.
Recently, Rockstar has released the Undead Nightmare DLC. Not only are users eligible to buy the Undead Nightmare DLC, but they are also eligible to purchase the Undead Nightmare Collection (Game Pack). This combines the Undead Nightmare DLC, Liars and Cheats pack and the Legends and Killers pack. The Undead Nightmare Pack costs $15.95 AUS and the Undead Nightmare Collection costs $29.95 AUS. Playstation + Subscribers get a 20% Discount on the Undead Nightmare Pack (Not the Collection).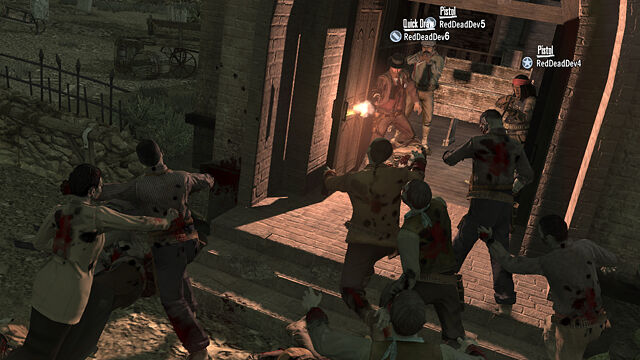 Just when you think this week couldn't possibly get any better, Rockstar has implemented a Double XP Weekend for all Red Dead Redemption players. All Experience earned is doubled during the Weekend. Make sure you put some time aside this weekend, because events like these aren't such a common occurence. The Double XP Weekend begins at 1PM Eastern this Friday October 29th and lasting until 11:59 PM Eastern this Halloween Sunday October 31st.
Double XP weekend Is officially over. Lets hope you got to the rank you wanted to.
Community content is available under
CC-BY-SA
unless otherwise noted.